The Leadership Series with Kathryn Allen
"Teacher 'drop out' rates in western countries are very concerning. From my experience and consultation with teachers, I know that they are very passionate about nurturing and supporting children… but can be frustrated by administrative tasks which have no impact on student learning."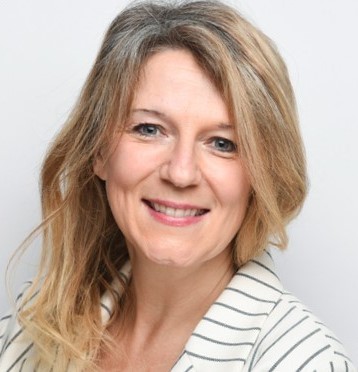 Walk us through your journey as an educator and becoming a leader with RAK Academies.
I first joined the teaching profession in 1995, in England. After 3 years, I was fortunate to secure a post as a School Improvement Consultant- focusing on Literacy. I first became a school leader, as a Deputy Headteacher in England in 2002. Since then, I've led 2 UK schools as Headteacher and now in the UAE, as Principal, Vice-Principal and Head of Primary- for over 20 years in total.
I was very excited to take up my post, in August 2021, with RAK Academy, Al Rams. I have a passion for Primary education and for working with Emirati communities, so the role was perfect for me. I've worked for larger corporate organisations, which have their advantages, but there really is a special bond between schools who work in a small, close-knit group. Being part of our family of schools means there is always a trusted colleague who can listen, advise and support.
Tell us a little about your school and its values.
Al Rams British School is a small, family-oriented school, set in the awe-inspiring Hajar mountains. We serve a mainly Emirati community and benefit from the close partnerships with parents and rich traditional heritage built on Islamic values. Our school values are Faith and Family, Creativity and Curiosity, Respect and Responsibility.
As we are not a stand alone school, as part of RAK Academy group of schools, we enjoy all the benefits of working collaboratively with our central team and sister schools too.
What is it like to live in Ras Al Khaimah? What advantages does it have over Dubai or Abu Dhabi?
I am lucky to have lived in 3 different Emirates and know that, in the UAE, you can have the best of all worlds, from towering, glittering skylines and amazing tourist attractions, to traditional places, full of rich heritage and culture with deserts and mountains. There's something here for everyone and every lifestyle.
Personally, Ras Al Khaimah is my favourite Emirate. I love the peaceful, natural surroundings and authentic, family-oriented communities. Being only an hour away from Dubai, we enjoy weekend trips for concerts and events, and then enjoy returning to RAK's tranquil and lush surroundings.
This combined with a much more affordable rental market and cost of living, means RAK is a great place for educational professionals to live and work.
How would you describe your leadership style?
I believe I am a values-driven leader. Having a moral compass matters so much when your job is to provide the best care and education for young learners. I am also a strong believer in adaptive leadership and feel the two go 'hand in hand'. It's possible to be adaptive, but remain consistent and focused if your team understands the underpinning values of your school and wider community.
Do you have an educational motto or personal life motto that you live by?
This is a difficult one. There are so many 'mantras' that I try to live by- personally and professionally. In everything I do, my aim is to focus on the journey, rather than the destination. Education, and life generally, is not simply an 'end goal', but moments to be cherished, lessons to be learned and experiences to be embraced. It's important to enjoy the dance, before the music is over.
What do you look for when hiring new teachers?
The first priority for any appointment is someone who sees their role as a vocation, not a job. Children and families, need teachers and leaders who are passionate about what they do and understand that they serve a community and have a greater purpose than simply teaching lessons. I joined the teaching profession to make a difference and look for new recruits who feel the same way.
Where do you see the future of education headed?
I strongly believe that we need a balance. It's crucial that children know at an early age how to use technology effectively in their learning and social lives. However, the pandemic taught us that real-time, physical, social connections (especially for primary-aged pupils) are an important part of child development. We owe it to our children to ensure that they have regular opportunities to collaborate personally and interact with peers, exercise, and to protect their mental and physical health – which can be damaged by overuse of devices. Making good choices about these aspects of our lives is a key part of what we teach pupils.
I'd like to see a curriculum developed in collaboration with pupils and families, based on a broad range of academic and 'soft' skills, that we know future generations will need to be successful.
Huge numbers for teachers are considering a move away from teaching in the coming years. Why do you think this is and what can we do that will change this and positively impact teachers?
We really should ask teachers! Teacher 'drop out' rates in western countries are very concerning. From my experience and consultation with teachers, I know that they are very passionate about nurturing and supporting children and young people to learn, grow and reach their goals, but can be frustrated by administrative tasks which have no impact on student learning. At RAK Academy, staff complete termly surveys, which provide leaders with detailed feedback about their views. This drives our vision, to ensure teachers, and other staff, have the capacity, skills and energy to continue to drive our schools forwards.
Recent moves in the UAE to establish teacher councils provide a real opportunity for teachers to take a key role in determining the future of education across The Emirates.
I was a 'teacher advocate' for The National Union of Teachers in the UK. I remain dedicated to encouraging those with passion, creativity, commitment and will to 'be the difference' to join the teaching profession; it is so much more than a job!