The Leadership Series with Kai Vacher
"We need to fundamentally redesign our curriculum and its assessment, and the possibilities that AI offers will help us to do that."
Ralph Recruitment had the pleasure of speaking with Mr Kai Vacher this week on all things education, life in Oman and the most recent buzz around AI. Noted for his contributions to educational leadership in a global context, Kai was recognised as one of the Top 10 international education influencers of 2021 by ISC Research and continues to deliver incredibly valuable insights into the future of education and how we can improve teaching and learning.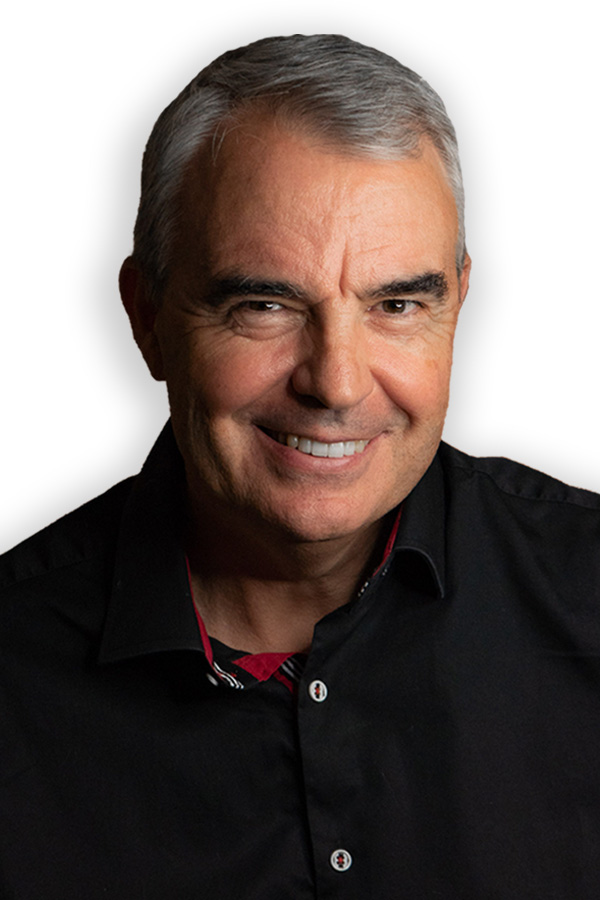 Tell us a little about your school – British School Muscat.
BSM is a not-for-profit British International school for boys and girls aged 3-18 offering the the full English National Curriculum GCSEs and A Levels 13 year programme. Our Royal Charter has enabled us to deliver a world class British education for over 50 years. British School Muscat exam results typically place us in the top 5 British international schools in the GCC and top 9% of UK independent schools. Recognised by British School Overseas Inspection (BSO) as being 'Outstanding in every category'. We are proud of our reputation as the best school in Muscat.
In 2021 and 2022 we were recognised by the Spears School Index as one of the top 15 schools in the GCC and in the top 100 international schools globally. Our small class sizes (we have an average of 20 students in each class in KS3) allow teachers to develop a relationship with both students and parents that is necessary for our student success. Our school has an excellent teaching staff who go the extra mile to ensure that all our students succeed and fulfill their ambitions.
'Everyone Can'
We have the highest level of expectation for all our students. We encourage all our students to be actively involved; asking questions and exploring ideas with open minds, curiosity and enthusiasm. Instead of saying 'I can't do it' our students say 'I can't do it yet'. This approach to teaching and learning is underpinned by our "Everyone Can" motto.
How is life in Oman? What would attract expats to the region?
Oman is a beautiful country with stunning mountains, deserts, wadis and more than 1700km of coastline to freely explore. Oman also has a rich culture and history with 1000's of forts, watch towers and deserted villages to discover. The sunny climate and famous Omani hospitality create a wonderful, safe and welcoming environment for expats and their families.
Walk us through your journey as an educator.
I have devoted my career to teaching, learning and seeking ways to bring out the very best in my students, my colleagues and the school community. I have an appreciation of and interest in combining the best traditional teaching methods with more innovative, research based, approaches.

Following 25 years as a teacher and school leader in the UK state sector, I was appointed Principal of British School Muscat in 2011. In 2019 my role was extended to include responsibility for British School Salalah with a commitment to ensuring the same high standards of excellence for its students. I continue to be inspired by my students, colleagues and our communities at both British School Muscat and British School Salalah.

I am an elected member of the COBIS Board of Directors and Country Representative for BSME. In June 2021 I was made a High Performance Learning Fellow, recognising the contribution that I have made to education leadership in a global context. I was honoured to be recognised as one of the Top 10 international education influencers of 2021 by ISC Research in January 2022.
How would you describe your leadership style?
I am an affiliative, collaborative, innovative and enterprising leader who is always striving to offer an even better educational experience for our students and our community.
I am currently excited by creating a coaching culture where trust and dialogue support professional growth at BSM. I believe that in the face of rapid and disruptive change the leader can't be expected to have all the answers. As a result, we are moving toward a coaching model in which managers facilitate problem solving and encourage employees' development by asking questions and offering support and guidance rather than directing and making judgments. To do that I also need to develop as a leader who is a coach.
Where do you see the future of education headed? Have you seen any modifications to curriculum or approaches to learning that you feel positive about?
In partnership with our sister school, British School Salalah, we have developed FlexEd – a blended learning KS4 and KS5 model which has extended educational access and opportunity where previously it didn't exist.

FlexEd has challenged some fundamental assumptions we make about curriculum design including how many GCSE subjects does a young person really need for university entrance and beyond? I think we need to continue to challenge our basic assumptions about educational design as the demand for and interest in more flexible ways of learning and working increases amongst our students, colleagues and community.
How do you feel about AI and the part it is playing/will play in education?
I think that AI will help us to challenge some of the assumptions that I mention above including assessment, homework and what do our students need to learn to lead fulfilling lives. We need to fundamentally redesign our curriculum and its assessment and the possibilities that AI offers, will help us to do that.
Do you have an educational motto or personal life motto that you live by?
"All of us do not have equal talent, but all of us should have an equal opportunity to develop those talents."
John F Kennedy
#WellBeingFirst
#EveryoneCan
Kai Vacher
Principal British School Muscat and Salalah
30 January 2023