The Leadership Series with Jeff Evans
"Emotional intelligence and cultural awareness" – The keys to effective leadership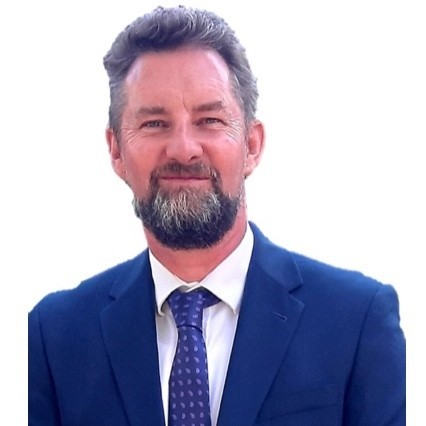 Ralph Recruitment caught up with Mr Jeff Evans of Global English School, Al Ain last week to discuss all things education and life in the UAE. Mr Evans has been living in the United Arab Emirates for over 13 years and shared his insights into what life is like as an educational leader and expat in the Emirates.
How would you describe living in the United Arab Emirates?
Safe, diverse and full of opportunity. Cities of Abu Dhabi and Dubai have many sporting, musical and cultural events and a superb climate for much of the year. My own base in Al Ain, benefits from green spaces and less congestion than the larger cities, which are only 70 minutes away by road.
Tell us a little about your school and its values.
Global English School is 40 years old and has a diverse international community. Our major areas of strength, are student personal development, pastoral care and wellbeing. GES values are respect, innovation, learning and achievement.
What is your style as a leader?
I would say my approach is collaborative and visible – all of the theory around leadership styles comes down to effective people skills, emotional intelligence and cultural awareness (especially in the context of international schools where the staff team includes teachers and leaders from diverse backgrounds and educational systems)
What do you look for when hiring new teachers and/or leaders?
Enthusiasm, relevant skills and experience and a desire to learn, improve and collaborate. A positive and professional approach is always top of the list.
What advice do you have for someone interviewing for an international teaching position? (Any do's or don'ts)
Do not expect your new host country or school to be the same as "back home" – if that is what you want, stay put! Travel with a smile and a positive attitude, be flexible and ready to share ideas while accepting those of others – diversity and teamwork are key when working in international schools
What are the new trends in the education sector that have emerged since the pandemic?
The integration of best practices with online education (such as high quality verbal feedback or targets and the use of excellent quiz or game tools as part of learning) is important. A growing awareness of wellbeing, kindness and mental health for both staff and students.
Where do you see the future of education headed? 5-10 years from now? Will there be a greater emphasis on technology, curriculum etc
I would hope to see more consistent and effective integration of technology as a tool for learning and a reform of outdated final examination only based assessment. The growth of truly cross curricular learning with more focus on real world application (as seen commonly in best practice IB or UK system schools) should become more widespread.
How do you promote teacher wellbeing in your school?
We have more regular sports and social events – pot luck lunches etc… Since the pandemic, our school finds more regular opportunities for public praise and recognition, including celebrating teacher birthdays each week. The focus on team ethos and helping colleagues across different phases / key stages of the school is more evident.
What advice would you give to new teachers moving abroad?
Enjoy the challenge and experience. Visiting friends and family "back home" for a month each summer is always great and equally living / working in other countries is an opportunity not to be missed.
Jeff Evans
School Principal, Inspector and National School Improvement Leader
Abu Dhabi (2009-2022)